The Malta Falconry Centre is found in the vicinity of other touristic attractions; Blue Grotto, Hagar Qim Temples and Laferla Cross. When visiting us by bus one should get here by Bus number 62 from Valletta stopping at the main square - Pjazza San Nikola- Siggiewi and have a ten minute walk following the signage.
Another option to get to the Malta Falconry Centre is to opt for a taxi or by car.
Free parking is available on premises for visitors.
Our address is:-
Malta Falconry Centre
l-Imqabba road,
Siggiewi,
SGW2600
Malta
Europe
E-mail: This email address is being protected from spambots. You need JavaScript enabled to view it.
Telephone: +356 21460985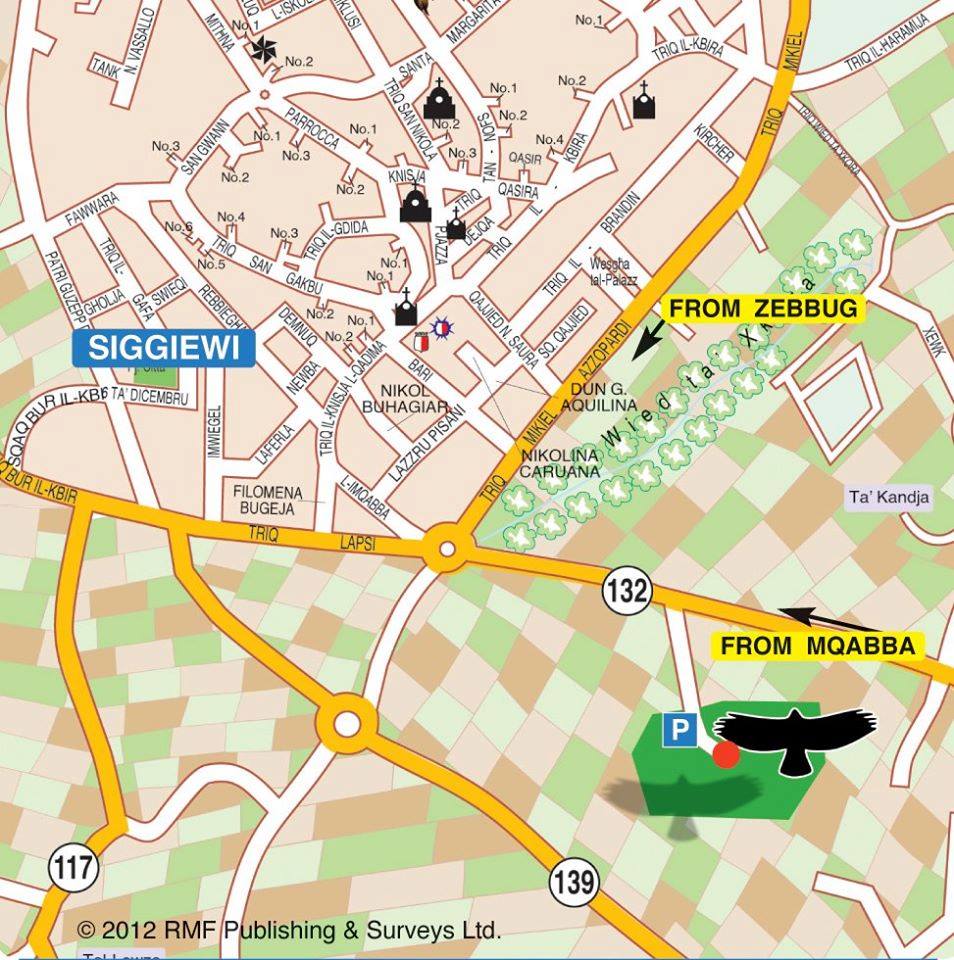 Click here for a map of the area: