Malta Falconry Centre is the first Bird of Prey centre in Malta that was developed with the aims :
To re-introduce the ancient art of falconry in Malta

To make educational and entertaining natural free flying displays with our well trained birds of prey

To breed our captive birds on view to the public

To reintroduce native species of birds of prey to Malta
Explore the Malta falconry centre and live this unique experience, watch our falconers fly several different species of well trained birds of prey and see these magnificent birds in free flight. The facility holds its own free parking,open spaces around the centre all fully-accessible for everyone visit us. Complimeting the centre one find a Reception Area , Souvenir Shop and Coffee Shop with FREE WI FI situated at the main entrance , offering wonderful gifts to memorize the experience at the unique falconry in Malta. Have a look at our gallery section to see some of the different birds you will meet at our centre.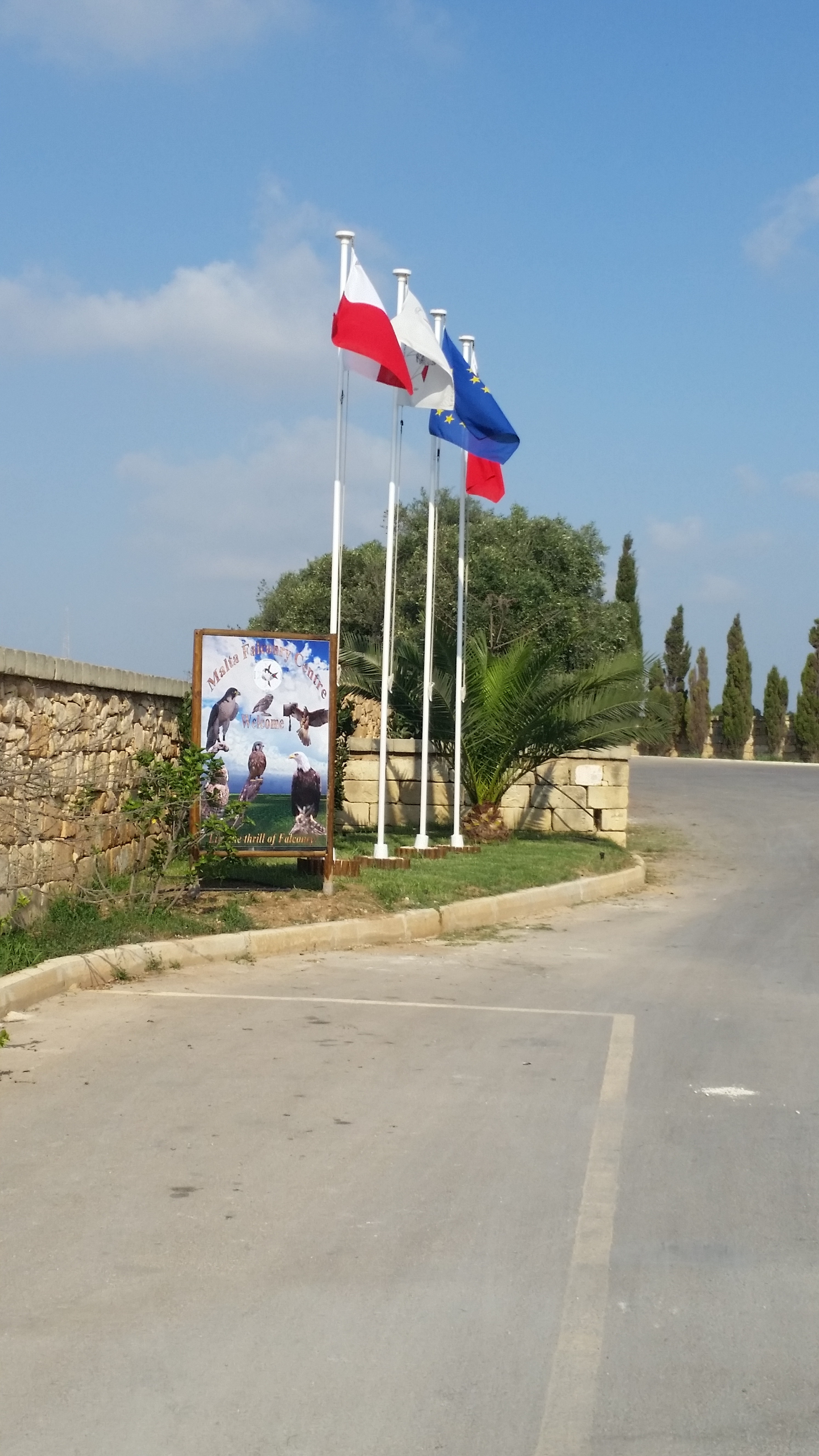 Situated in the beatiful outskirts of Siggiewi one of the Maltese Villages offering the unique enviorment landscapes of the Maltese islands. Ensuring the highest care for these magnificent birds of prey we proudly invite you to visit the only falconry found in Malta. Inspired by the ancient's falconry tradition which dates back to the 13th century when the European emperors used to send their best falconers as to obtoin the most valuable birds of Maltese origin.
A visit to our centre would enable every visitor to meet these magnificent birds, the centre offers Half Day and Full Day Falconry Experince , bird handling sessions and educational sessions offered to student groups visiting the centre, as well as our very popular daily flying displays.
Our falconers will supply you with information about each individual bird flown and will answer any question on these magnificent creatures
Visit our aviary collection which includes :
The Peregrine Falcon (The Maltese Falcon)

Golden Eagle

African Fish Eagle

Bald Eagle

Steppe Eagle

Black Kites

Griffon Vultures

White-backed Vultures

Indian Tawny Eagle

Long Crested Eagle

Lanner Falcon

Indian Bangel Owl

European Eagle Owl

Indian Eagle Owl

Tawny Owl

Common Kestrel

Barn Owls

Little Owls

Harris Hawks

Saker Falcon

As well as a variety of birds that comprise our display team which is increasing in number, just visit us and meet the flying team members!!!